INTUITIVE GUIDANCE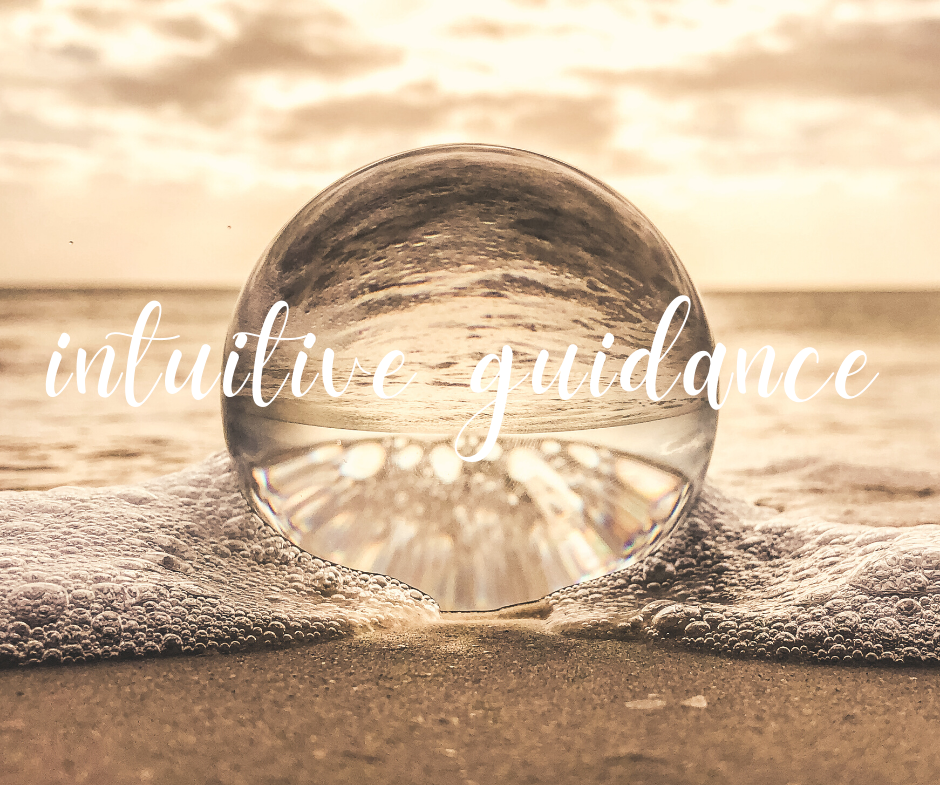 A session of intuitive guidance with me is carried out with the aim to help and inspire.
I work with a focus on finding solutions and help you see what your options are in the now. My way of working is to coach you with my intuition.
The intuition works through us in many different ways and in my guidance, I open up to be a channel and receive what wants to be mediate to you right now. I am
clairvoyant and clairaudient
which are the strongest instruments me and my "light team" are working with during a session. I see myself as
a bridge
between the spiritual and physical word, where I am offered a unique possibility to bring in more light, different perspectives and solutions to people's lives. During a session you will get help with your life as
a whole
, and with the questions you have regarding
specific situations.
For WHAT can you seek help and guidance?
Intuitive guidance can help you within all areas of life such as; relationships, work/projects, living residence, creativity, emotional understanding, health, to receive inspiration, help to ensure choices, support to your own intuition, spirituality, finding and/or developing your soul journey, clarity within the personal development, finances, business counseling etc.
Originally I am an educated holistic therapist with 20 years of experience to help people in different life situations, but during an intuitive guidance I open up to the voice of the soul, your unique life journey from a higher/broader perspective.
OBS: The work is done with professional confidentiality, and everything discussed during your session is staying safely there.
PRICES
Intuitive guidance 30 minutes – 500 SEK ( = 48 €, 55 USD, 40 £ )
Intuitive guidance 60 minutes – 800 SEK ( = 77 €, 87 USD, 64 £ )
Intuitive guidance 90 minutes – 1250 SEK ( = 120 €, 136 USD, 100 £ )  
Intuitive guidance by Email for ONE question – 200 SEK ( = 19 €, 20 USD, 16 £ )
____________________________________________________________________________________________________________________
FOR YOU WHO WISH TO TRANSFORM YOUR LIFE AND LEAD YOURSELF INTO THE GOLDEN ERA
TAKE PART OF THE INTUITIVE COACHING PROGRAM
"GOLDEN HEARTS"
WITH A COMPLETELY UNIQUE LAYOUT OF HOLISTIC THERAPY, INTUITIVE GUIDANCE AND CARING DEVELOPMENT IN COOPERATION WITH YOUR SOUL, I WILL HELP YOU – THROUGH CONVERSATION, ENERGY HEALING AND INDIVIDUALIZED PRACTICES.
The program is for you who wish to solve in-depth issues in life, attend to all or specific areas of life to reach your wholeness, achieve balance and change life longterm. This program will give you an amazing opportunity for just that!
Are you one of them who wish this?
The layout of our sessions together will be totally individual depending on exactly what You need, which is something I tune into with my intuition tools, and discuss after we have had contact and you tell me what you wish to be helped with. But in general, it can look like this:
Step by step we work through different areas of your wishes. I feel intuitively, we talk, find underlying causes and you get advice for success, insight, healing etc. All the time from an intuitive and soul level. Between each session, you get time on your own to work with what is current from the advice you have got. It can be all from one to ten sessions for each area, depending on how deep you want to go and need. You decide this from how you feel, nothing is predetermined, only our honest intention to help you. During the intuitive sessions it can also arise a need for energy healing on some kind of trauma, parallel life or something else, that may disturb your current life. If so, I will send the healing needed during our conversation. Everything is always in cooperation with you.
Areas that may be relevant and examples:
The general life situation – attend to thoughts, feelings, actions, deeper contact within, and what you can do to start a change.
Relations – attend to how your relations effects you, if you are true to yourself and your closest family/friends/partner, how you are setting boundaries, respectfulness, communication, to open the heart energy more/dare to love/give/receive, to be in contact with the body and soul, sexual blockages/flow, to feel when something isn't good in a relation, direction, foundation values to follow, open up to meet your life partner, to separate from your life partner in a nice manner.
Finances/Work/Purpose of Life – to find balance in work-life, feel and know your purpose with the projects/the work/mission you are doing or wish to have, is there meaningfulness or why not, relation with co-workers, financial difficulties you wishes to solve and what energetically has caused them, structure and planning together with your soul purpose, to live in greater flow.
Health – attend to what energetically needs to be balanced in your body, aura, mind and your soul for good health, advice to different therapy treatments or care from others, healing of emotional blockages, insight and advice about traumas, parallel life experiences, meditation advise, increased contact within, mother earth's healing power, earthing, chakras, contact with nature.
Personal development together with the soul – to participate and live together with the power of the soul and your inner voice. Understand the bigger picture and perspectives in both small and larger events in life, learn to listen within, what hinder you to live in happiness with yourself, to rediscover the soul's natural energy like happiness, love and overflowing energy. Know who you are and integrate that energy in life, intuitive development.
DO YOU FEEL IN YOUR HEART THAT THIS IS SOMETHING FOR YOU? THE WHOLE PROGRAM, PARTS OF IT, OR SOME OTHER KIND OF AREA THAT YOU WISHES TO HAVE SOME EXTRA HELP WITH? DON'T HESITATE TO GET IN CONTACT WITH ME BY EMAIL. I AM HERE FOR YOU, READY TO LISTEN. ♥ CONTACT
TESTIMONIAL: "The coaching program is the best therapy I have attended. Through all my life I have tried different kinds of therapy, but this is something above anything else. I have received good tools and practices that have given me great results both physically and mentally/emotionally. To work with both body, mind and soul is incredibly important, and especially in times like this. Today I am stronger than I have ever been, with self-awareness, balance and joy. When I started on the program with Liselotte I had a profound life crisis, and with help of her, I have in an extraordinary way, gone through this and worked fulltime, something I never thought was possible. The layout has been perfect, as you know in beforehand how to work forward. The intuitive guidance, I love!  Liselotte has got exact information from the light guides and has been able to guide me spot on. This is the first time in a therapy that I have felt whole. Thank you lovely Liselotte, and thank you to me for attracting your help into my life." ♥  – Anna Olive, Stockholm
Prices within the coaching program: All sessions last one hour, and are being conducted in Zoom or Skype. For the first session you will pay 800 SEK (87 USD/ 64 £/ 77 €) as for an ordinary intuitive guidance. If everything feels good for you after our first session and you want to continue regularly, you will pay 700 SEK (76 USD / 56£ / 67€) for each session. You end the program whenever you wish.
CONTACT WITH LISELOTTE  or read more HERE
Does it work at a distance? The sessions are being conducted over Skype, Zoom or messenger nowadays where we both can see and speak to each other freely. 
If you wonder how this may affect my intuitive work, I can put your mind at ease! For me as intuitive guidance, it's just as valuable and strong as when it's done during a personal meeting, and none of my abilities function differently at a distance. Time and space do not exist, and for me, you can sit on the other side of the earth if you like – and I will tune into you and your life just as good.
Liselotte